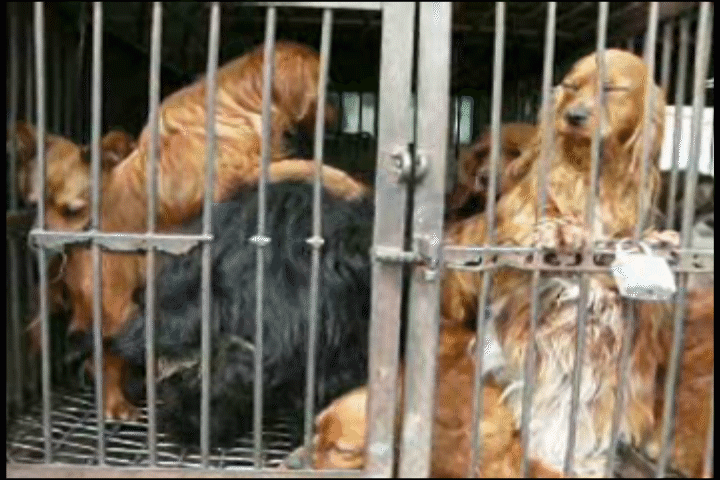 Every July and August South Korea tortures up to 2 million dogs under the myth that eating dog meat in the summer months helps one cope with the heat better. South Korean dog meat dealers and restaurants use body hanging and hammers to break bones that slowly tortures dogs to death. Since 1901, South Korean has outlawed the "cooking and selling of dog meat." and the "inflictoin of unnecessary pain." But the law is not being enforced, as the video to the left shows.
One Korean War veteran told us, "is this what we died to defend?" Let's ask our US Congress to threaten to stop military cooperation unless South Korea comes into the modern era in setting levels of standards of cruelty. No nation would tolerate a nation practicing live disembowlement, slow suffocation in intense heat, and other equally tortuous manners of death, yet South Korea permits such practices on dogs. They even permit the live "juicing" of cats, under the myth that it aids in preventing osteoporosis.
PLEASE WRITE, FAX, AND EMAIL YOUR US CONGRESSPERSON AND US SENATOR AND STRESS THAT THE UNITED STATES CANNOT BE BLIND TOWARD SUCH TORTURE OF FAMILY PETS.