Click on pictures to Watch News Reports

Click on station logos to Listen to Radio Reports

Click on Newspersons to Watch News Reports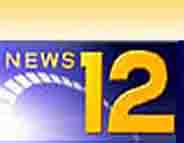 :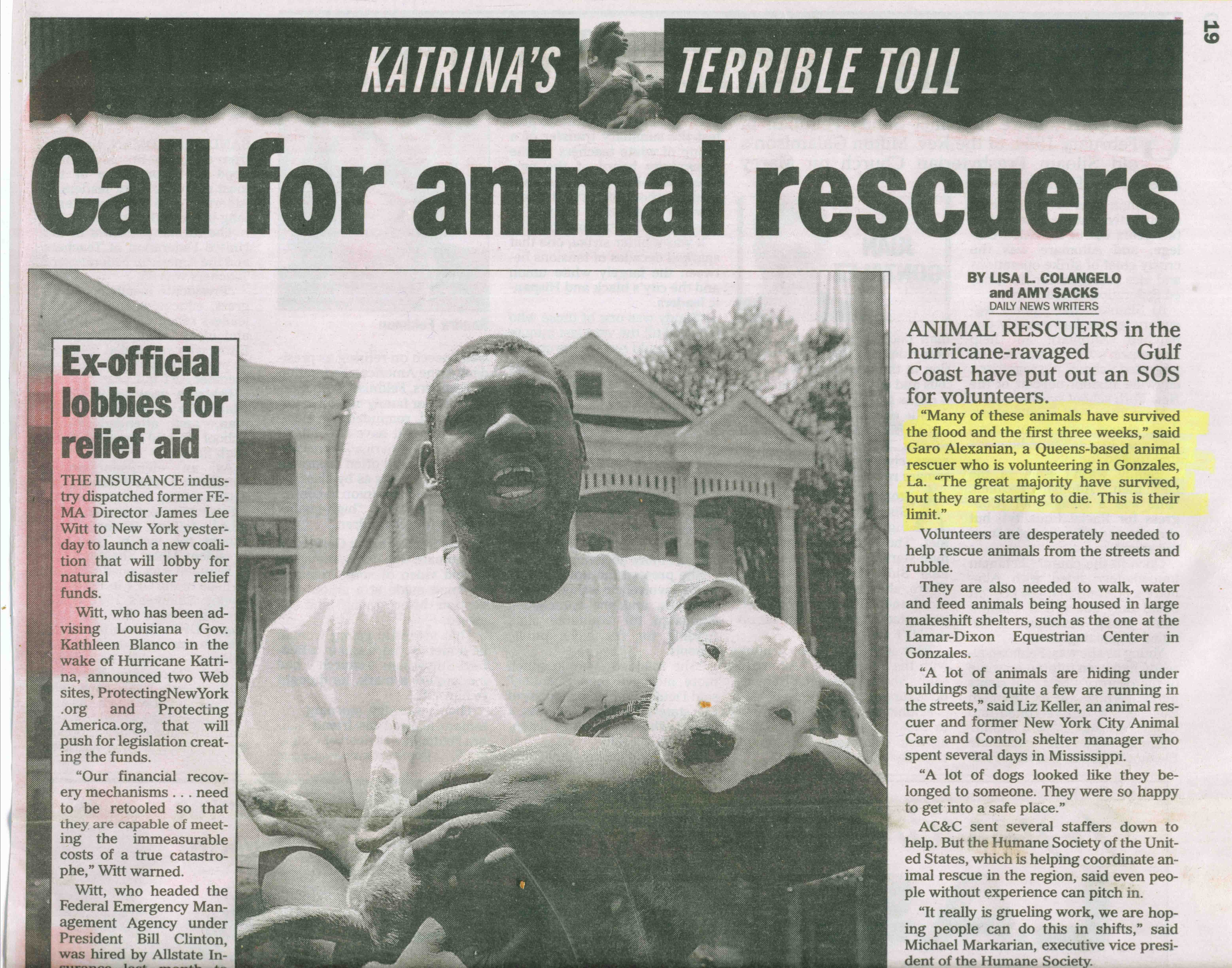 Looking for a new life 24 animals stranded by Katrina find shelter at Popcorn Park Zoo
By TRISTAN SCHWEIGER Staff Writer, (609) 978-2015
Published: Wednesday, March 15, 2006
LACEY TOWNSHIP — Corky was looking nervous. The 1-year-old mixed-breed dog, just off a 48-hour truck ride from a Louisiana animal shelter, was now sitting on a metal examination table, surrounded by a bunch of strange humans. "It doesn't know what to make of all these Yankees," said John Bergmann, general manager of Popcorn Park Zoo."We better learn a drawl or they're not going to know what we're saying," replied Laney J. Baris, the veterinarian examining Corky. Whether or not getting used to a new accent is actually a problem for a dog, Corky, 33 other dogs and nine cats are lucky this week. Saturday night, the animals, homeless after Hurricane Katrina slammed the Gulf Coast last year, were rescued from euthanasia in Louisiana by the Companion Animal Network, an organization of people and groups dedicated to helping animals.
Twenty of the dogs and four cats were brought to the Associated Humane Societies shelter at the zoo. "They'll be here for a long time, until they're adopted," Bergmann said. The animals arrived Tuesday morning. The rest of the animals in the truck were on their way to a shelter in New York. Garo Alexanian, executive director of the network, put the rescue operation together and drove the truck from Louisiana virtually nonstop to the northeast. He said he went down to New Orleans with volunteers from all over the country in the weeks after Katrina to help locate stranded animals. "It was a life-changing experience. It was like being in a combat zone," said Alexanian, who added that he's still haunted by images of animals that died in abandoned homes waiting for their owners to return. Many pets were saved by the work of volunteers like Alexanian and organizations like the American Society for the Prevention of Cruelty to Animals. But as the months passed, and groups such as the ASPCA left the Gulf Coast, Alexanian said, many animal shelters have become unable to feed and water the dogs, cats and other creatures.
In addition, with residents returning to hard-hit parts of Louisiana and other gulf states, the problem has become even worse as people are bringing newly-found strays to shelters that are already overburdened, Alexanian said. "The animals are still out there, and now they're just being euthanized down there, particularly in the outlying parishes," he said. Alexanian said he contacted shelters in the northeast that hadn't taken in animals displaced by Katrina last year, and discovered that staff at Popcorn Park had volunteered to house rescued animals, but that in the confusion and destruction left by the hurricane, no one returned their calls. Despite 48 hours with almost no sleep, on Tuesday Alexanian said he was already thinking about putting together another rescue operation in the next several months. And Bergmann said the Lacey shelter may be able to help out again. "If we find homes for these, then we can help more," Bergmann said.

Refugee pets find home at Lacey zoo
BY JOHN VANDIVER
MANAHAWKIN BUREAU
LACEY — Marcello, a mild-mannered mixed-breed dog, was in jeopardy this time last week. At an animal shelter in Louisiana, which teemed with other pets left homeless in Hurricane Katrina's wake, time was running out.In the New Orleans area, Fridays are a time when scores of abandoned pets are euthanized, said Garo Alexanian, an animal rescuer. "There's such a quantity of dogs out there. But people there aren't interested in adopting a dog off the street. They're trying to rebuild their lives," said Alexanian, executive director of the Companion Animal Network. Marcello's date with death was March 3. But the dog who survived the hurricane eluded death once again. Several days before Marcello was to be killed, Alexanian was working on a rescue. The sleek, short-haired hound, along with 24 other one-time pets, would soon be bound for a shelter at the Popcorn Park Zoo in Lacey. On Tuesday, Marcello, 19 other dogs of various breeds and four cats arrived at the Associated Humane Societies shelter on the zoo's site after a journey from Louisiana. "They'll stay here until they're adopted," said John Bergmann, the zoo's general manager. Last week, officials with the Companion Animal Network visited the Lacey shelter, which is known for taking in abandoned animals, to make arrangements. "They came and looked our place over," Bergmann said. The Lacey zoo was quickly deemed a good home, he said. Late Friday, Alexanian and a helper loaded up a truck in Louisiana with 42 animals, 18 of which are now at a shelter in New York. The group departed New Orleans at midnight, traveling nonstop to Lacey — almost. The trip was stalled by repeated pit stops, each lasting five hours — the time it took to walk all the animals and clean all 42 cages. "It's such an enormous job. It went phenomenally well, but the logistics and wear and tear on your body. . . . It's a lot," Alexanian said.
Many of the animal groups that initially helped with rescues after Katrina hit Aug. 29 have since departed the region, Alexanian said. Now, with people returning to the city and surrounding parishes, dogs that spent months roaming the streets are being delivered to shelters. The need for rescues is as strong as ever, Alexanian said.Marcello now has a chance at life in New Jersey, though the caged journey took a toll. "He was totally bewildered. It wasn't easy for him. He had the hardest time of the bunch," Alexanian said. But by Tuesday, the strain seemed to have faded as Marcello bounced about in his spacious cage at the Popcorn Zoo. "He's an adorable dog," Alexanian said. "He obviously belonged to someone."
Bergmann said he was confident that Marcello and all the other Katrina pets would find new owners."These are all good dogs," he said. "And we have good adoption rates."