HURRICANES GUSTAV AND IKE RESCUE

ADOPTION TRANSPORT SAVES 58 DOGS

Video of 58 dog transport

Hurricane Gustav approached Louisiana while we were in New Orleans at the 3rd Katrina Memorial on August 30th, remembering the tens of thousands of dogs, cats and other animals who died during Hurricane Katrina .Mandatory evacuation got us out barely in time and we flew to New York, only to work 20 hours a day for the next 8 days to organize a major rescue effort, which we knew would now be necessary after three lucky years. Hurricane Ike was bearing down so we had to hurry back to New York, organize a convoy of rescue vehicles, board our own four legged best friends at our vet, drive to North Caroline to pick up our 24 ft. Mobile Vet Clinic, and make it to Louisiana in between Hurricane Gustav's passage and Hurricane Ike's tumultus arrival.

By September 8, 2008 we had organized a 4 state, 12 organization effort, involving five vehicles and over two dozen people.

Our new mobile vet clinic was ready to deploy from North Carolina. All we needed was an invitation from one Louisiana parish to get underway. Since some Companion Animal Network members are both FEMA and LSART (Louisiana State Animal Resource Team) certified we expected the invite to come at any time. It did, from Ascension Parish, and on September 10th we deployed from three states, converging with groups from New Jersey, New York, Colorado and Florida

.ALL THIS FROM VOLUNTEERS !

Our rescue transport was reported by and the .Our rescue partners who took these homeless dogs publicized them with their newsletters and with local media reports

and got them adopted out.

Great job all !!!

FREE and LOW COST RESCUE PROGRAMS
To open or download our latest Microsoft Access or Word
databases, including pictures, for transported animals
click on dates
TRANSPORT DATES and QUANTITIES OF ANIMALS
September 21, 2005 - - - - -
updated August 15, 2006

- - - - - - - - - - - -

1 dog
October 15, 2005

- - - - - - updated August 15, 2006 - - - - - -

20 dogs, 3 cats
March 11, 2006 - - - - - - - - updated August 15, 2006 - - - - - -
34 dogs, 9 cats
June 30, 2006 - - - - - - - - - - updated July 15, 2006 - - - - - - - - - - - - -
10 dogs
July 17, 2006

- - - - - - - - - - updated August 1, 2006 - - - - - - - - - - - -

28 dogs
September 20, 2006

- - - - - - - - - - - to be updated - - - - - - - - - - - - - -

56 dogs
September 21, 2006

- - - - - - - - - - - to be updated - - - - - - - - - - - - - -

23 dogs
December 27, 2006 - - - - - - - updated December 27, 2006- - - - - - - -
39 dogs
April 2, 2007, - - - -- - - - - - - - to be updated soon - - - - - - - - - - - - - -
35 dogs
June 20, 2007

- - - - - - - - - - to be updated soon - - - - - - - - - - - - - - -

29 dogs
September 26, 2007

- - - - - - -to be updated soon - - - - - - - - - - - - -

45 dogs
Nov 23, 2007 - - - - - - - - updated Nov, 26, 2007 - - - - - -36 dogs
Jan 2, 2008 - - - - - - - - - - updated Jan 14, 2008 - - - - - -35 dogs
September 10,2008

- - updated September 20, 2008 - - -

35 dogs
April 29, 2009

- - - - - - - - updated June 9,2009 - - - - - - - -

43 dogs
TOTAL SAVED SINCE HURRICANE KATRINA = 742 dogs and cats
FACES OF THE SAVED- birth of Katrina Lifeline
New Orleans to New York and New Jersey
March 11, 2006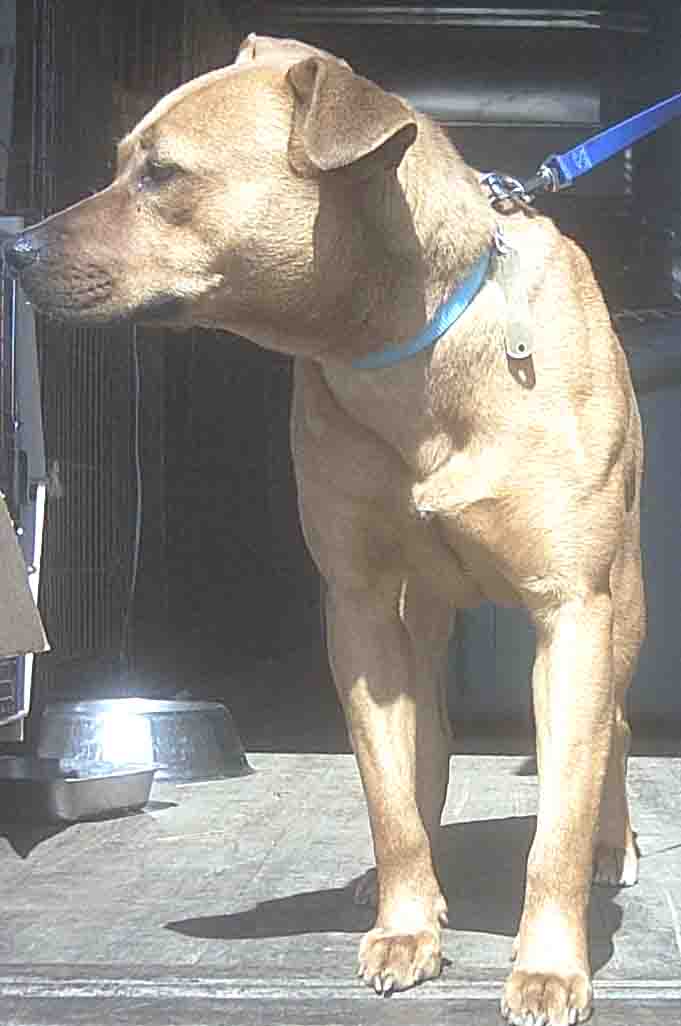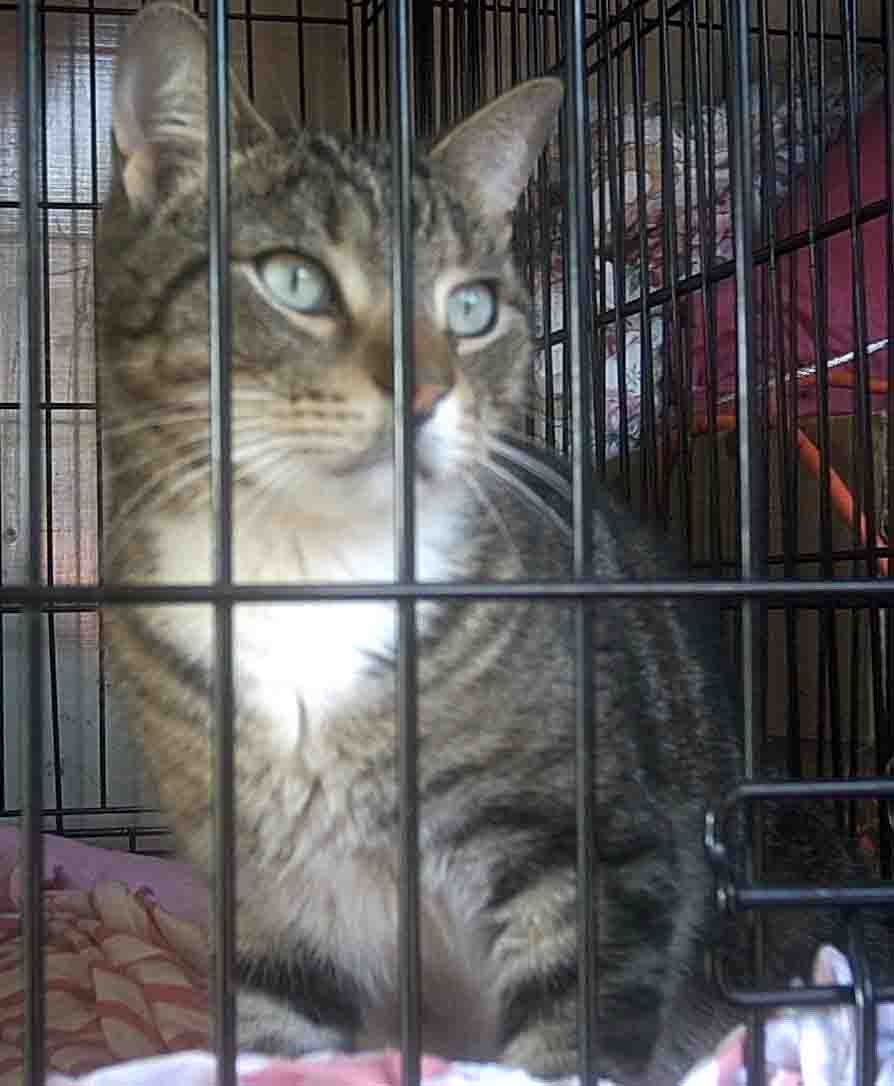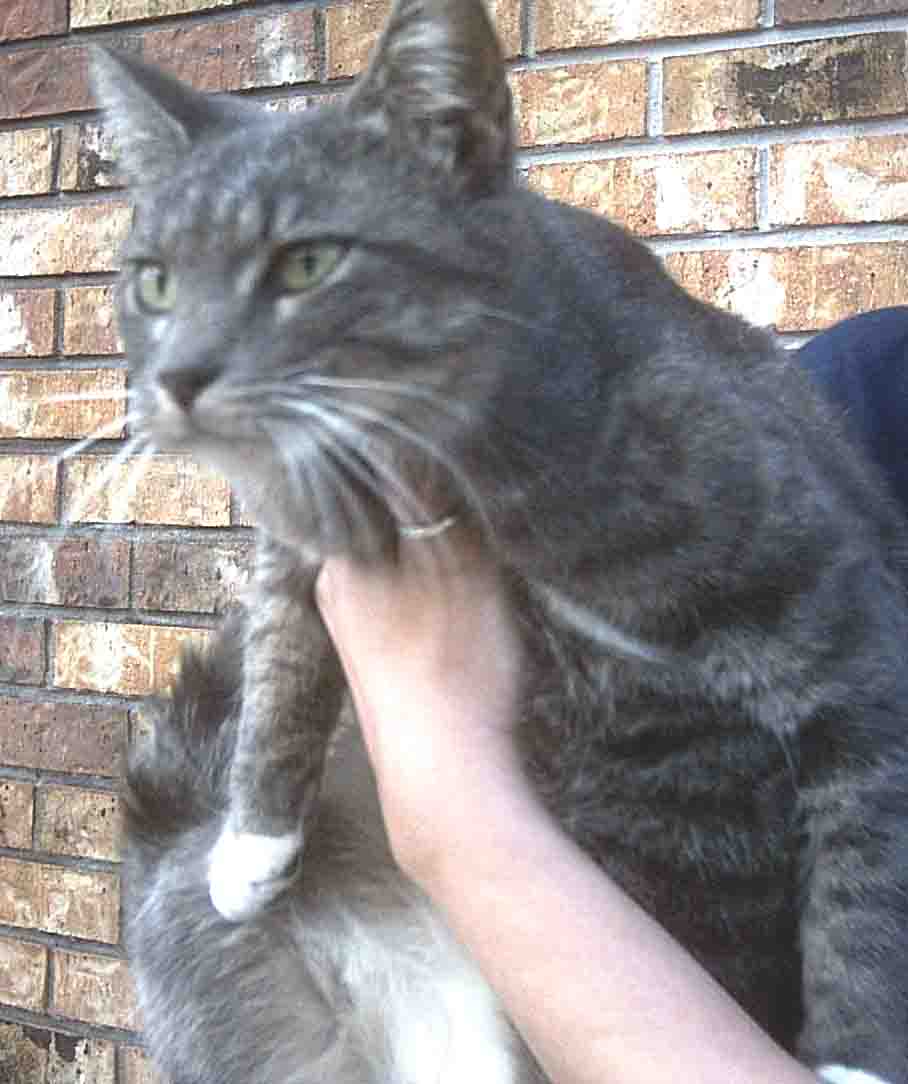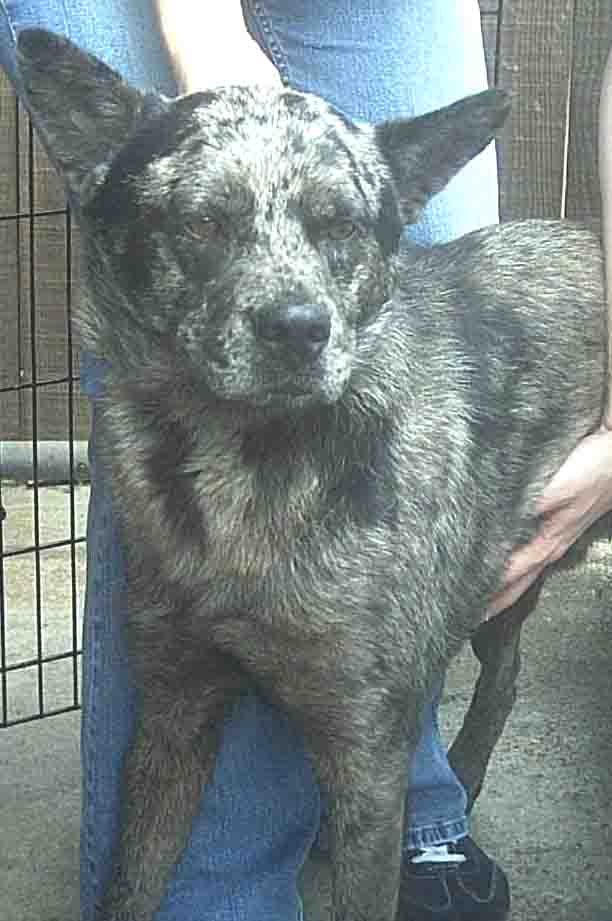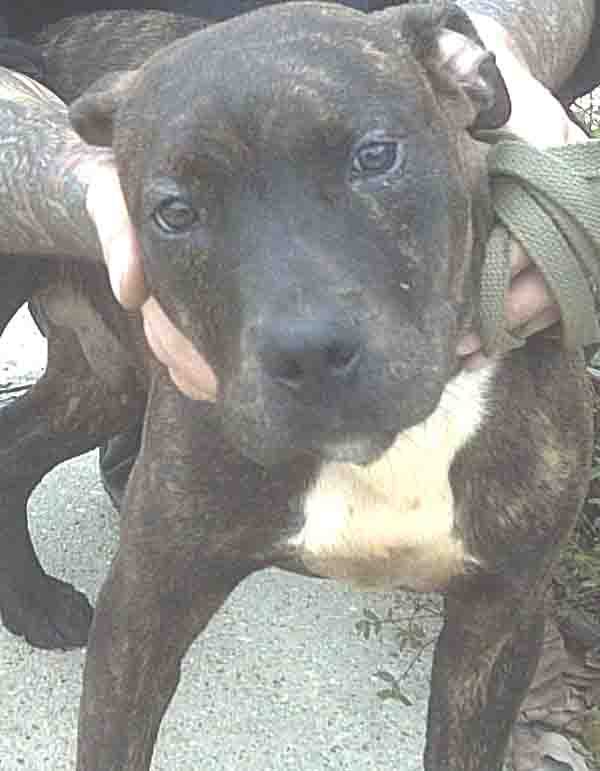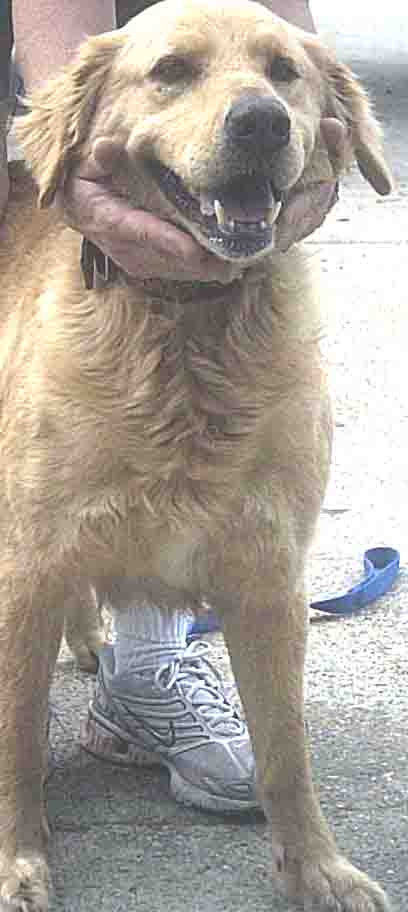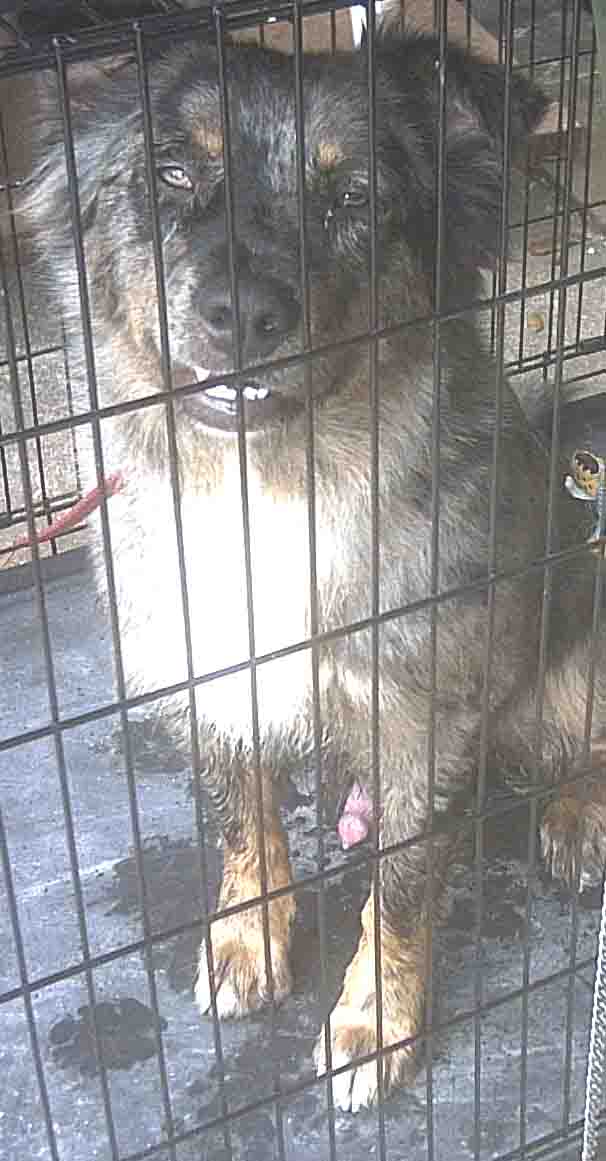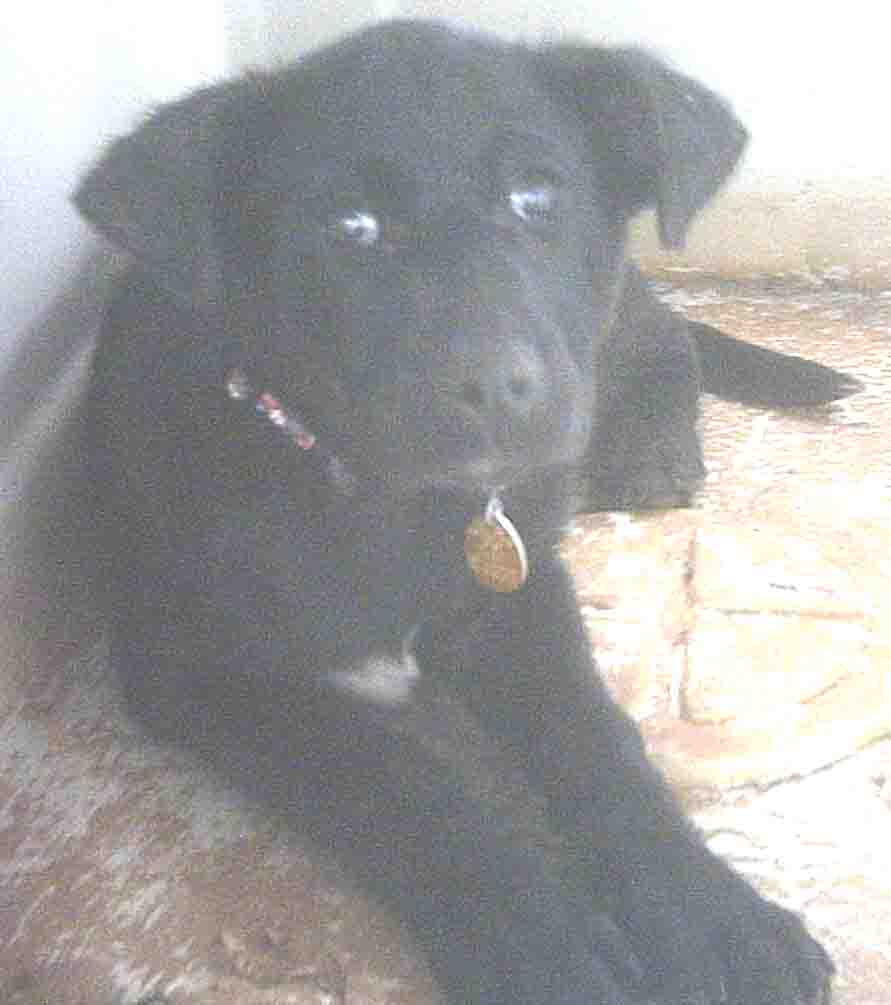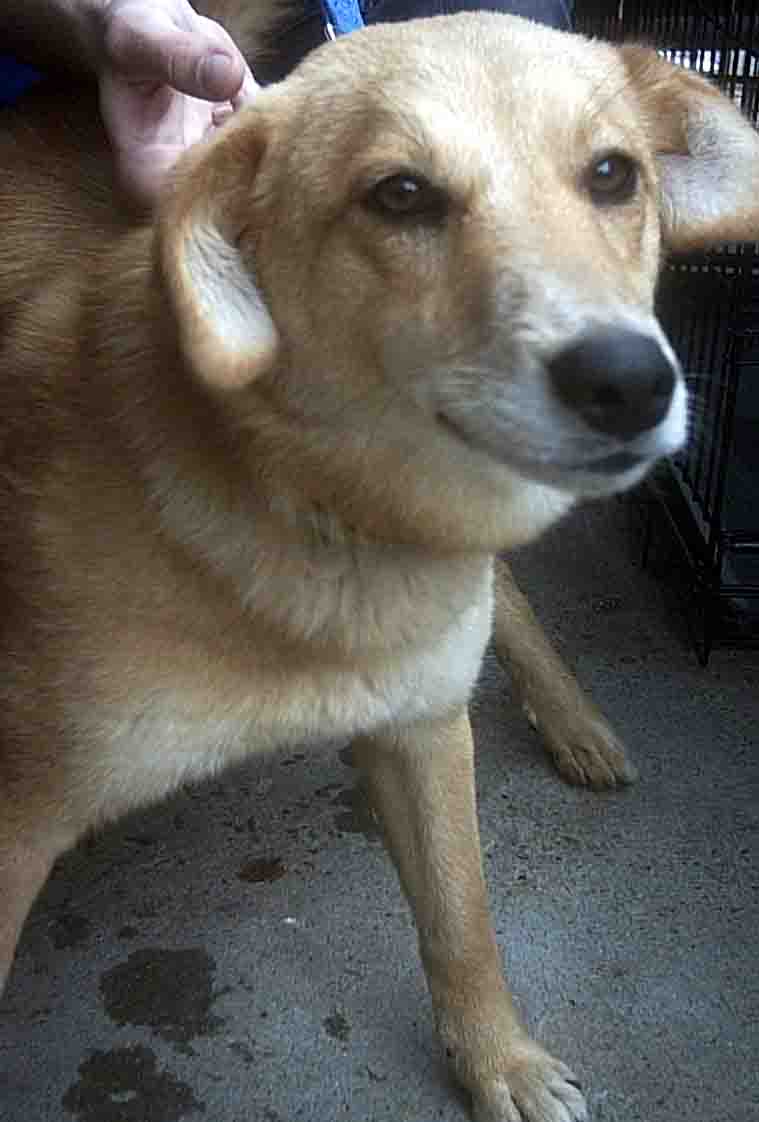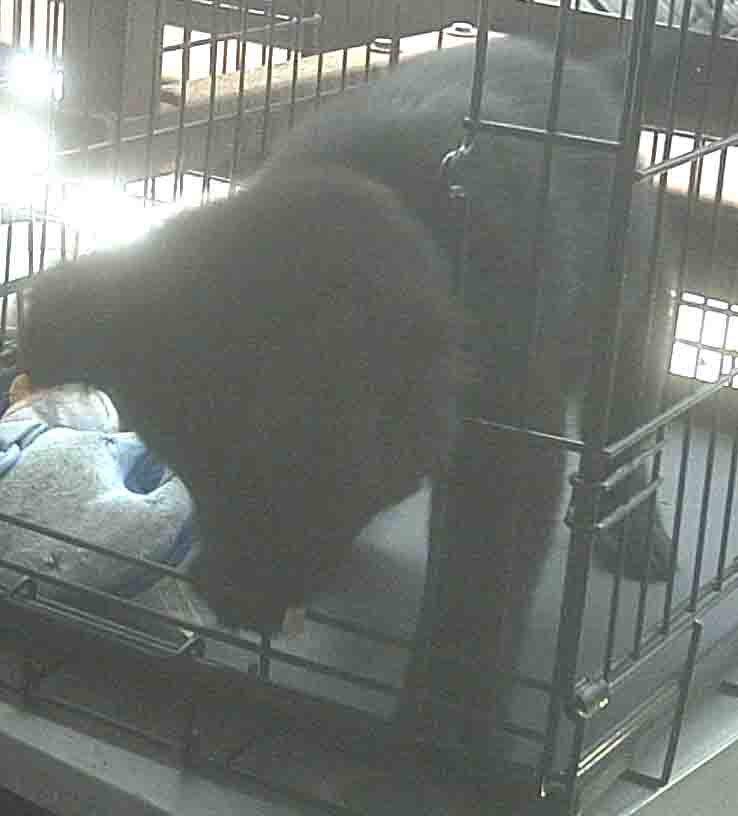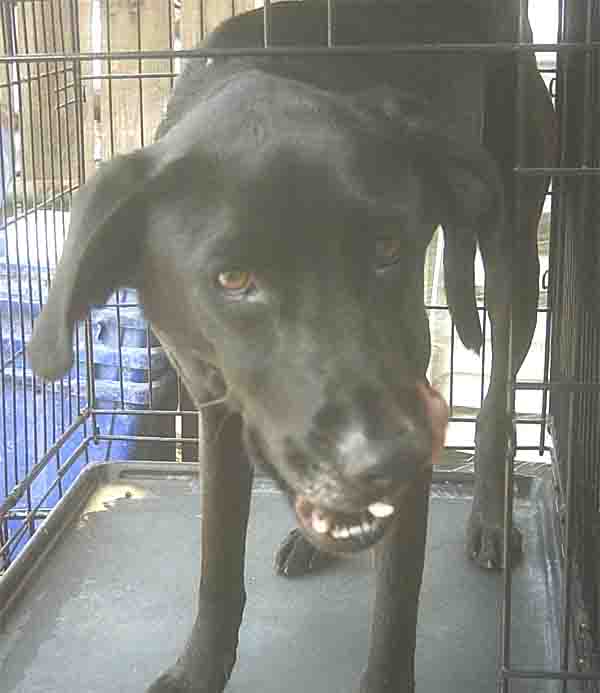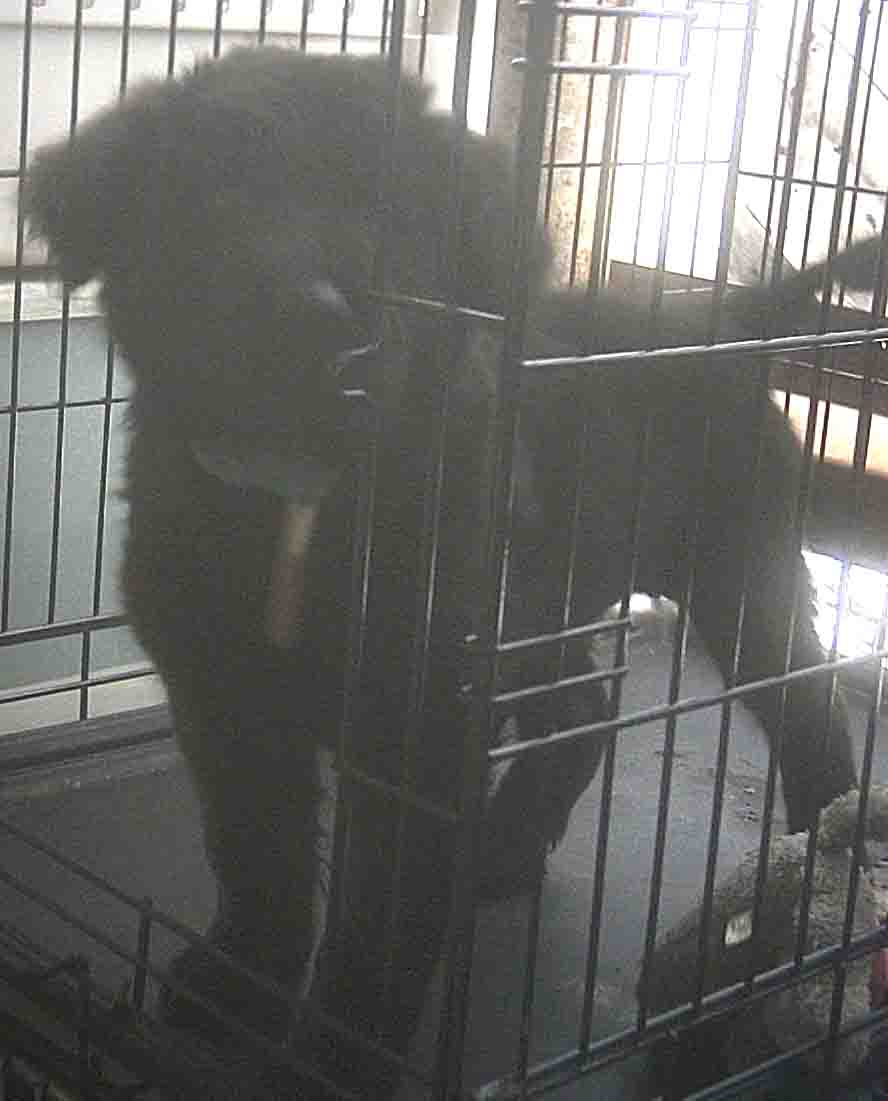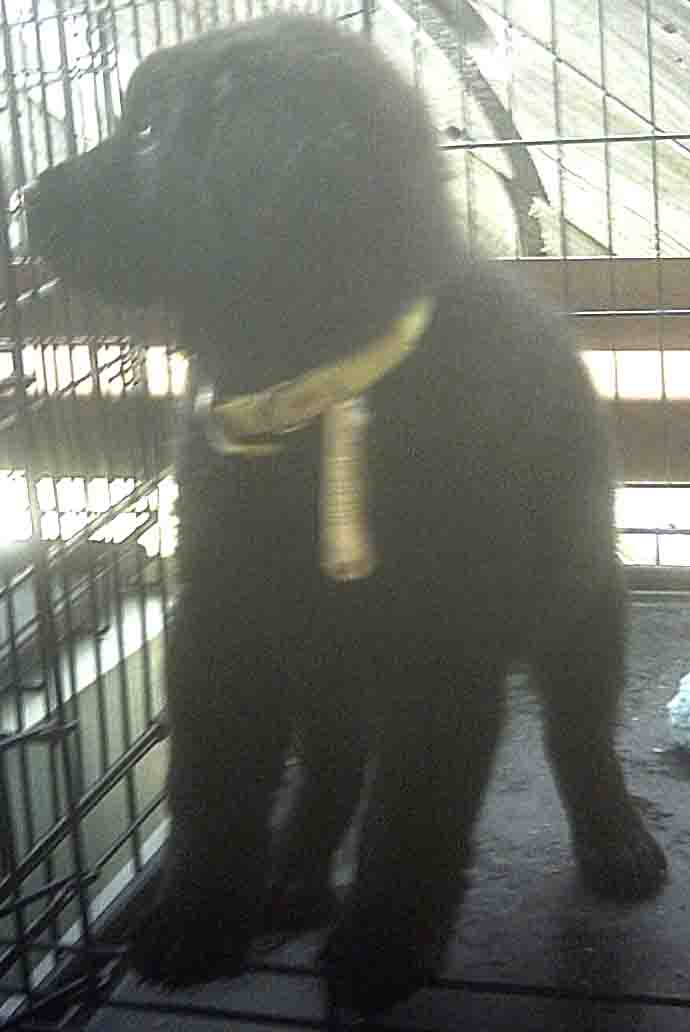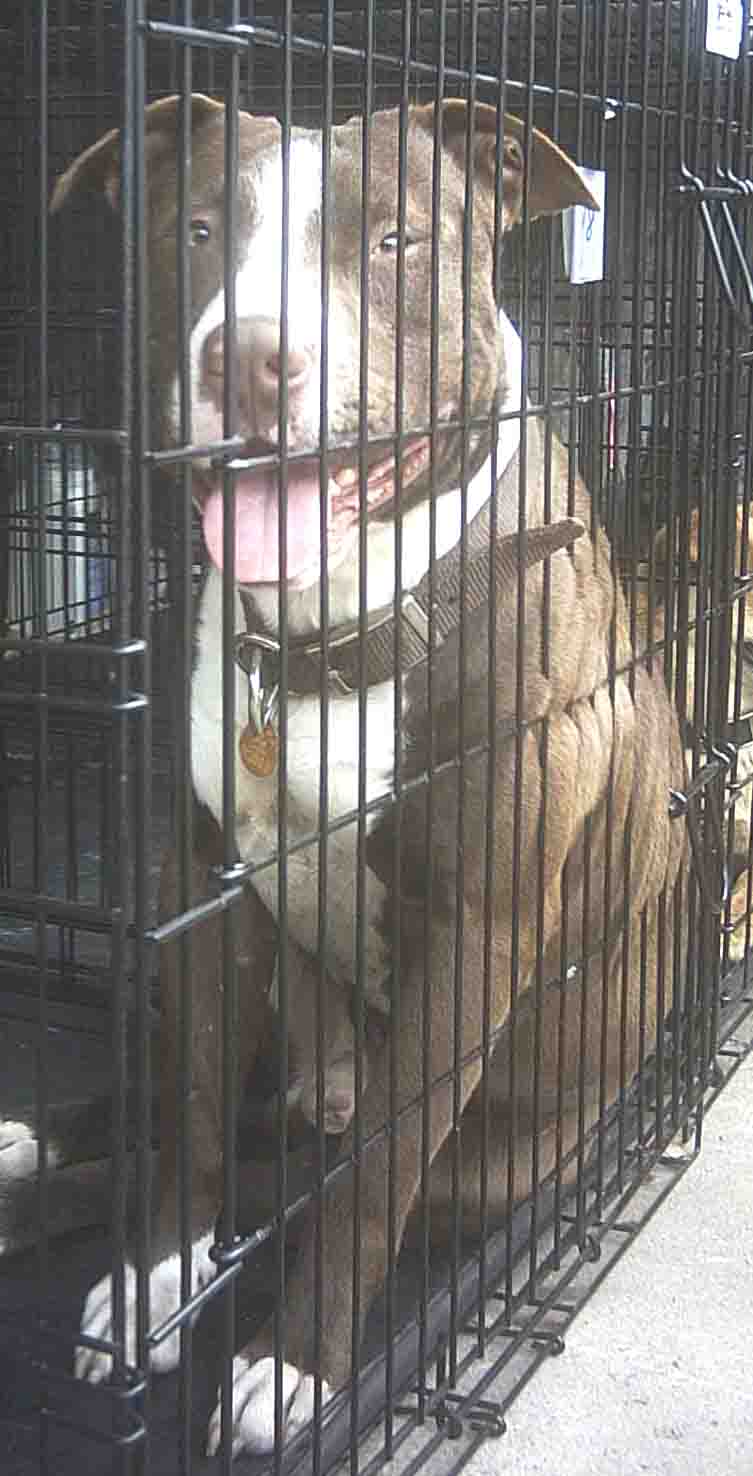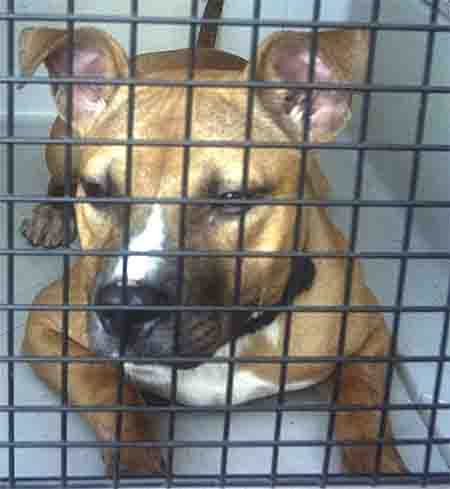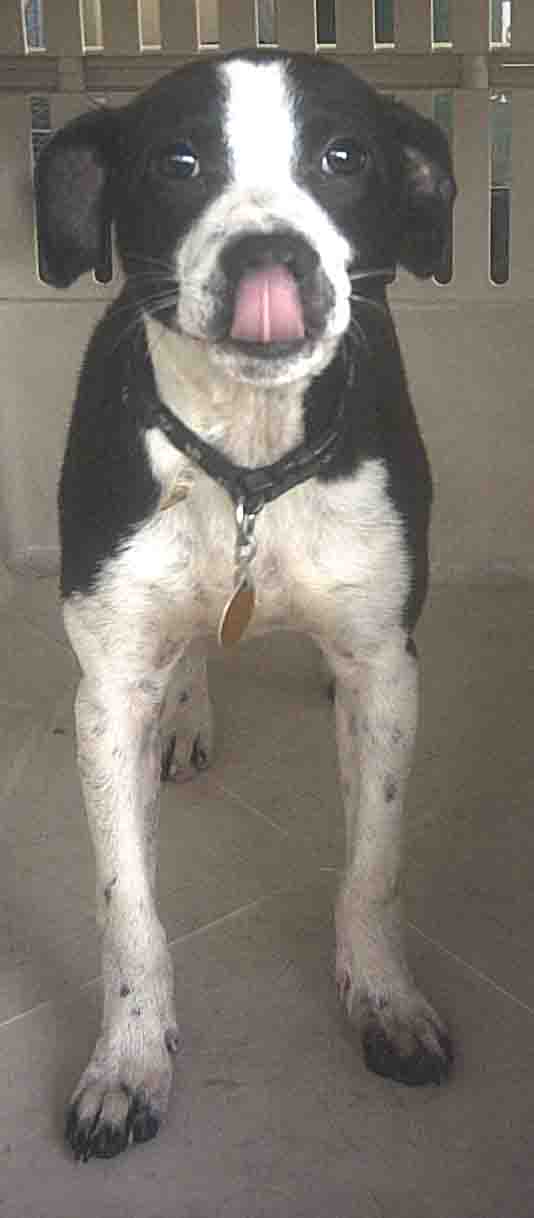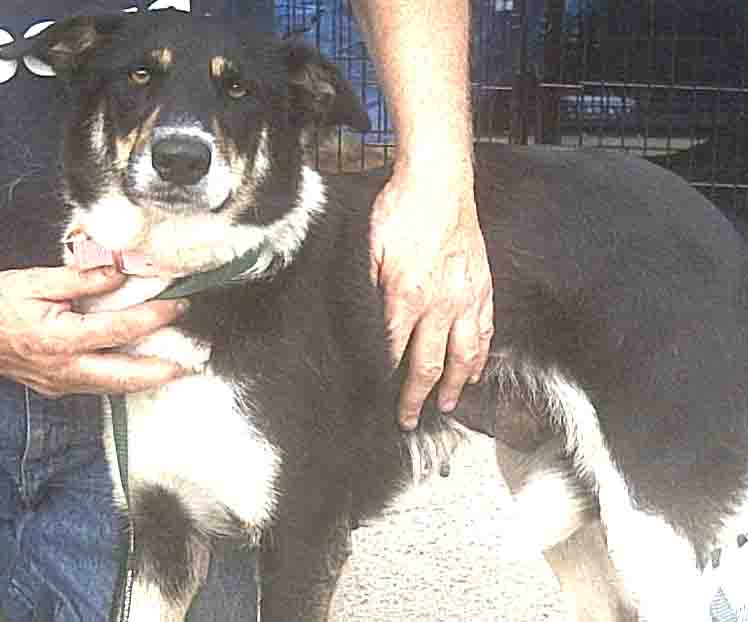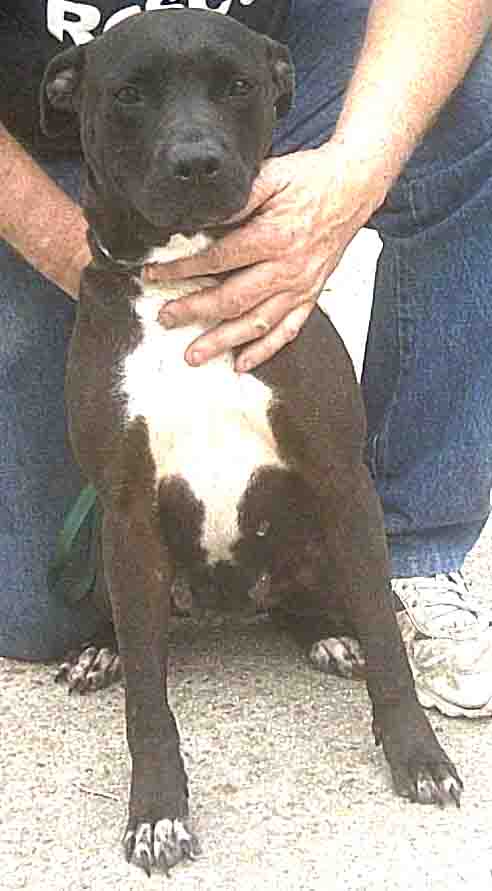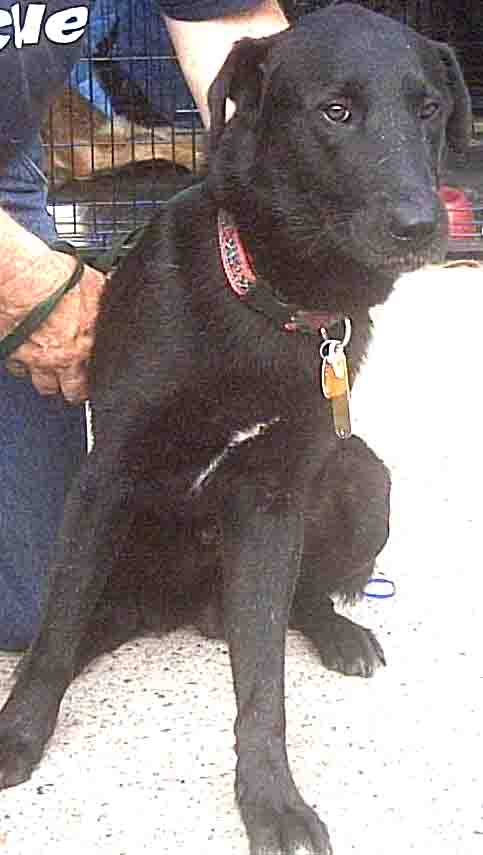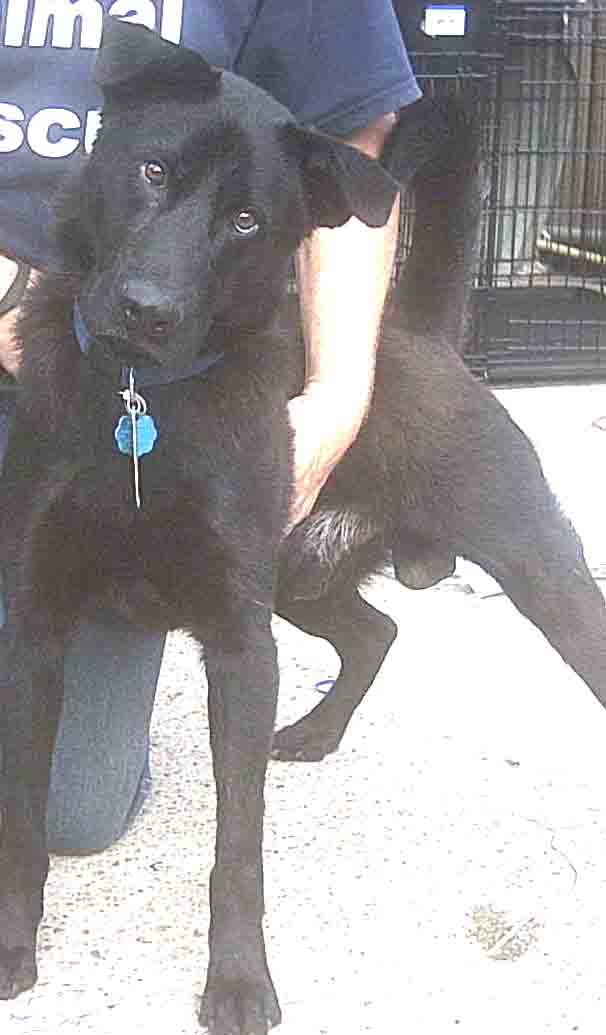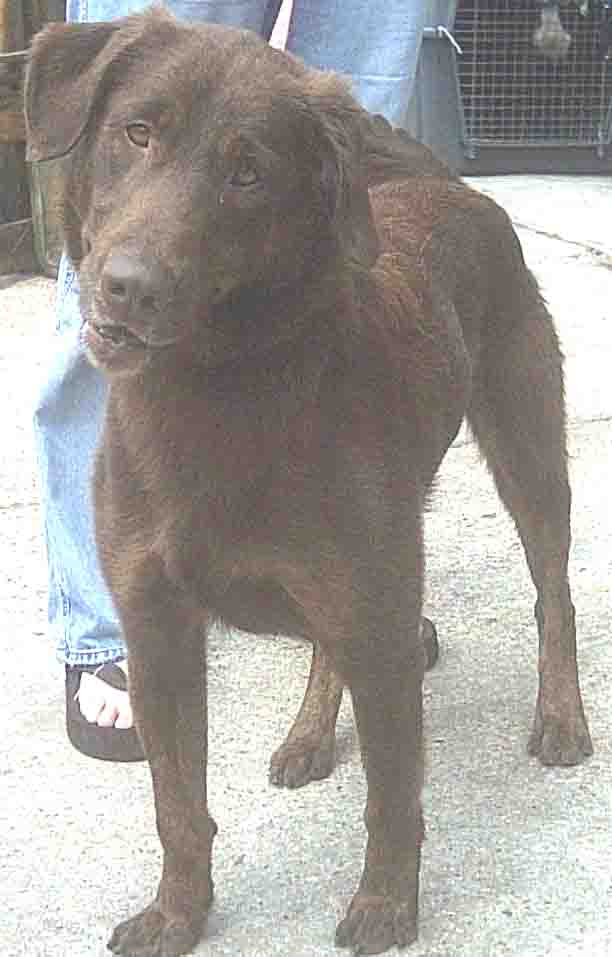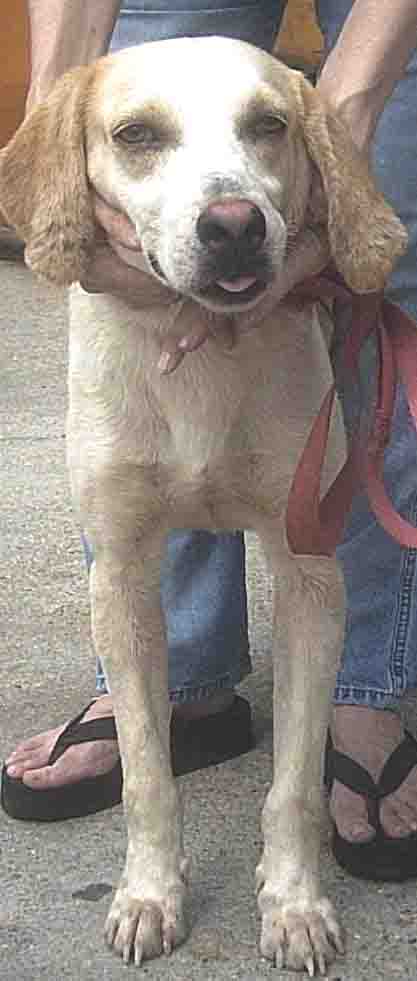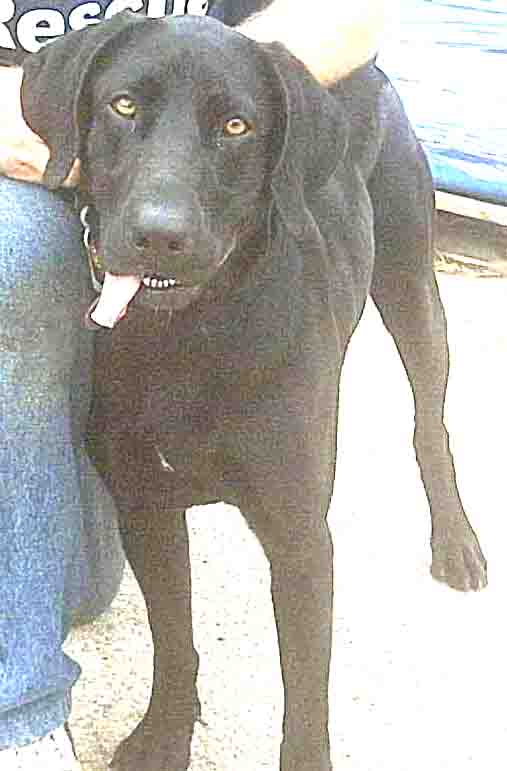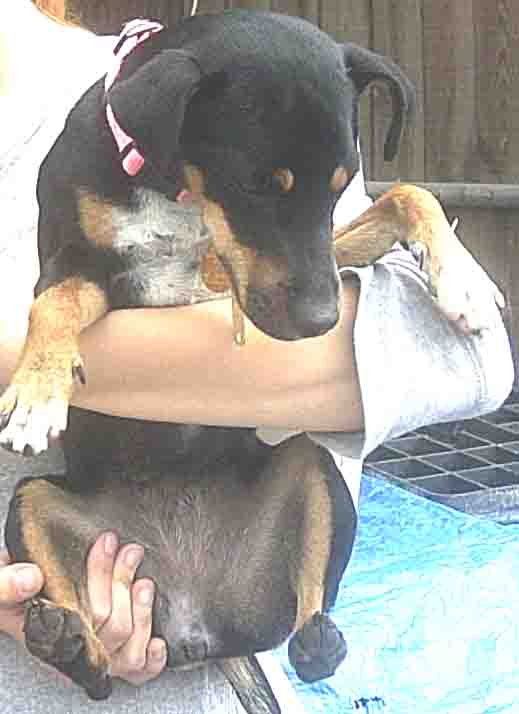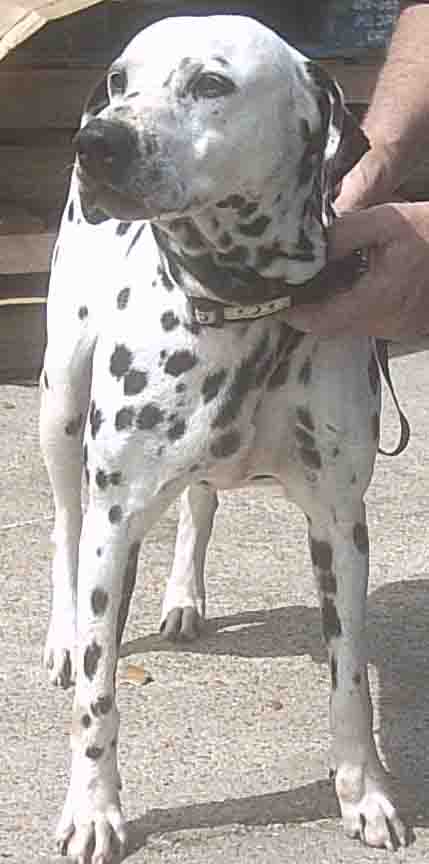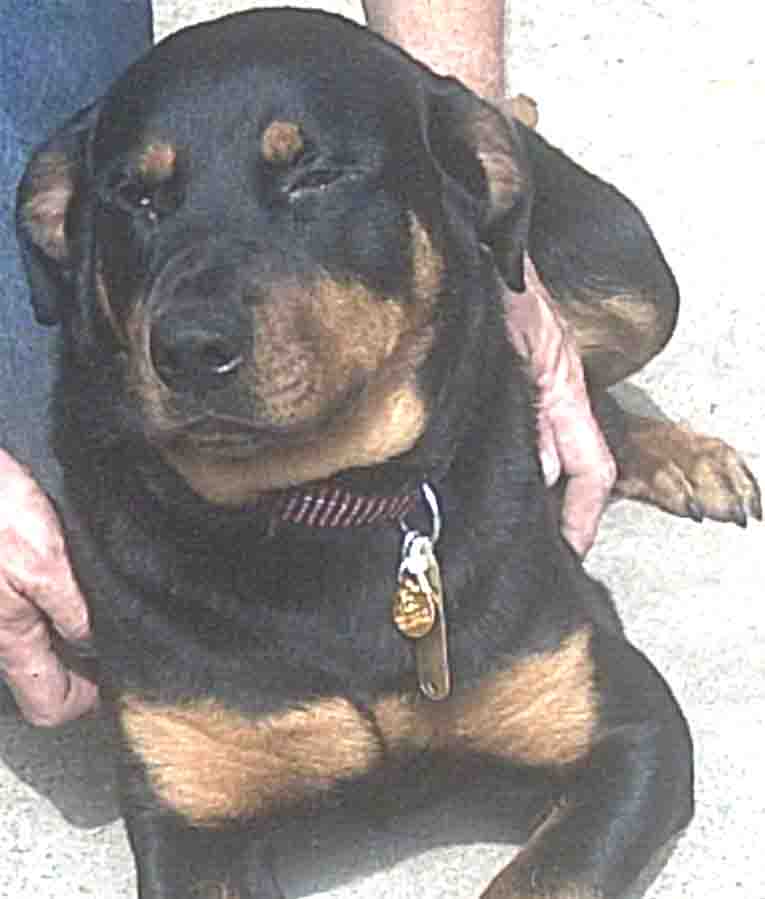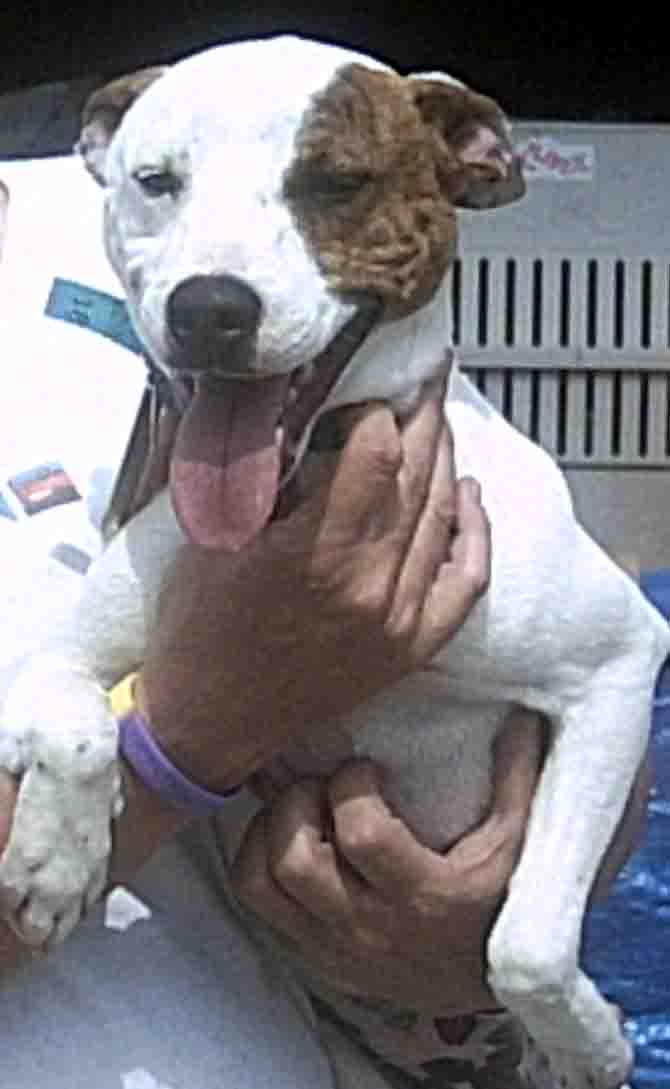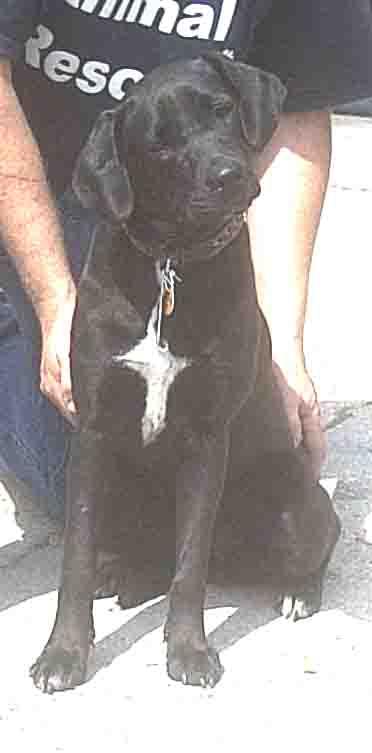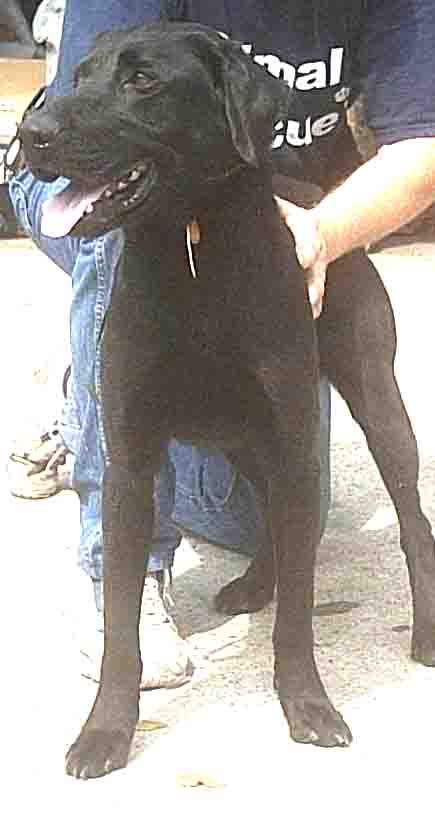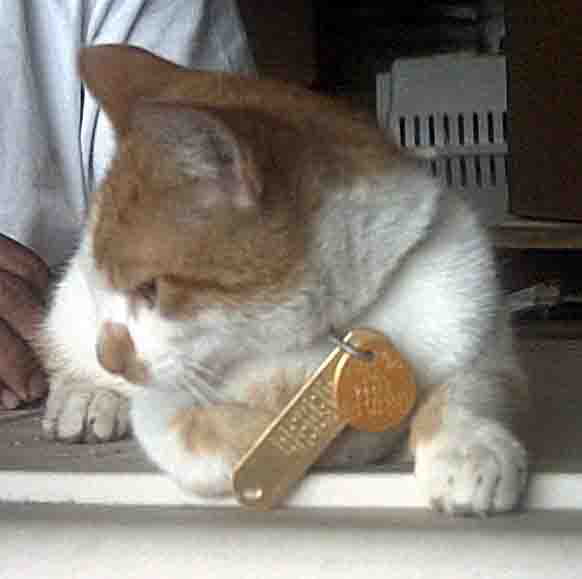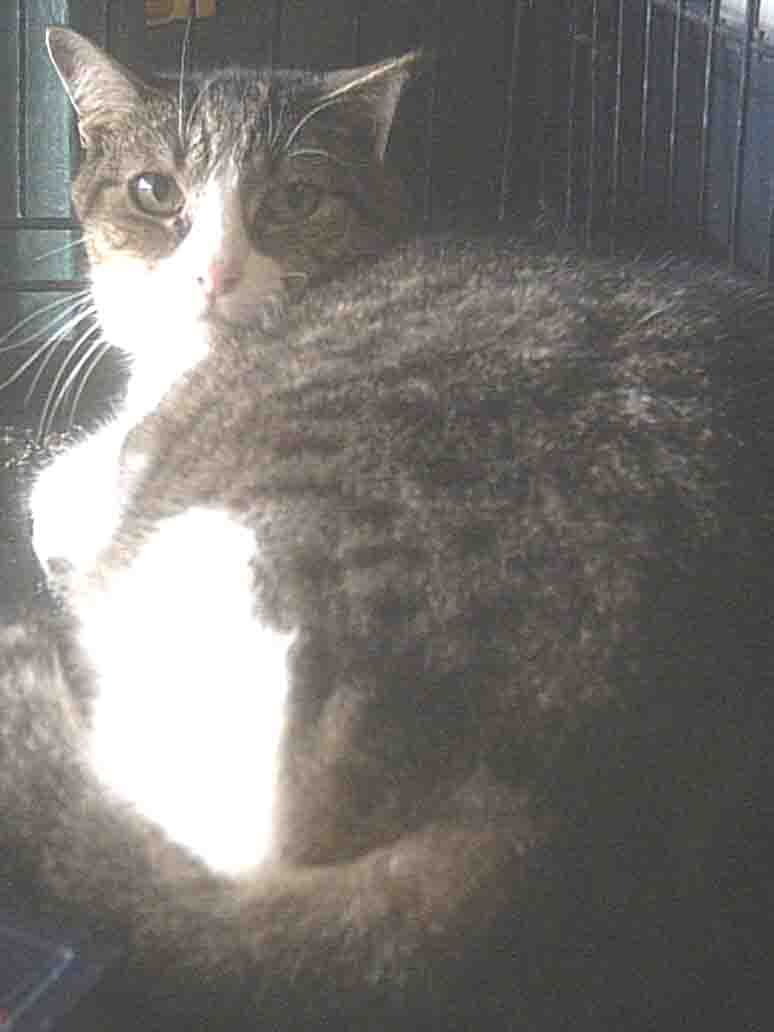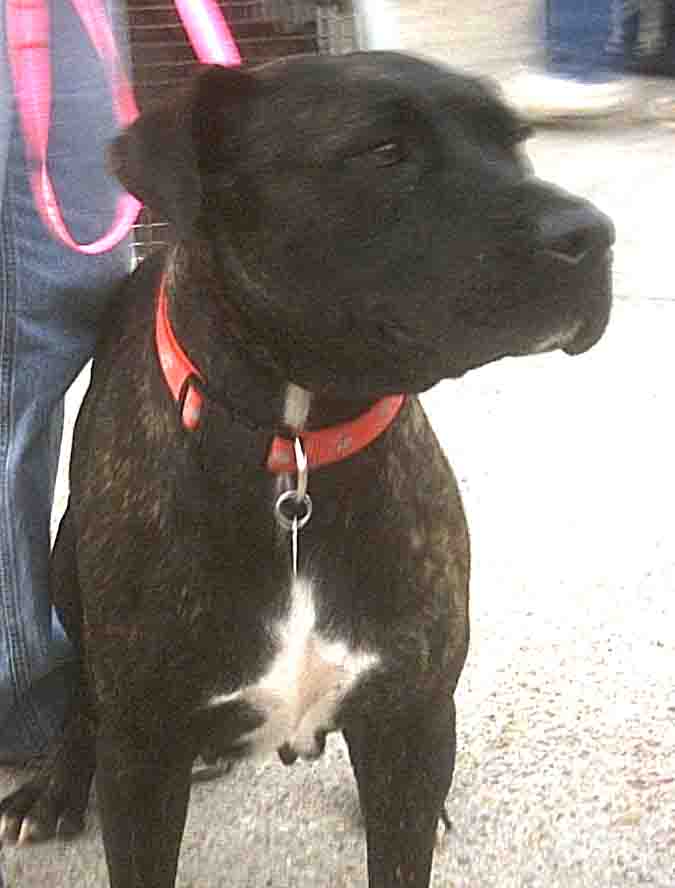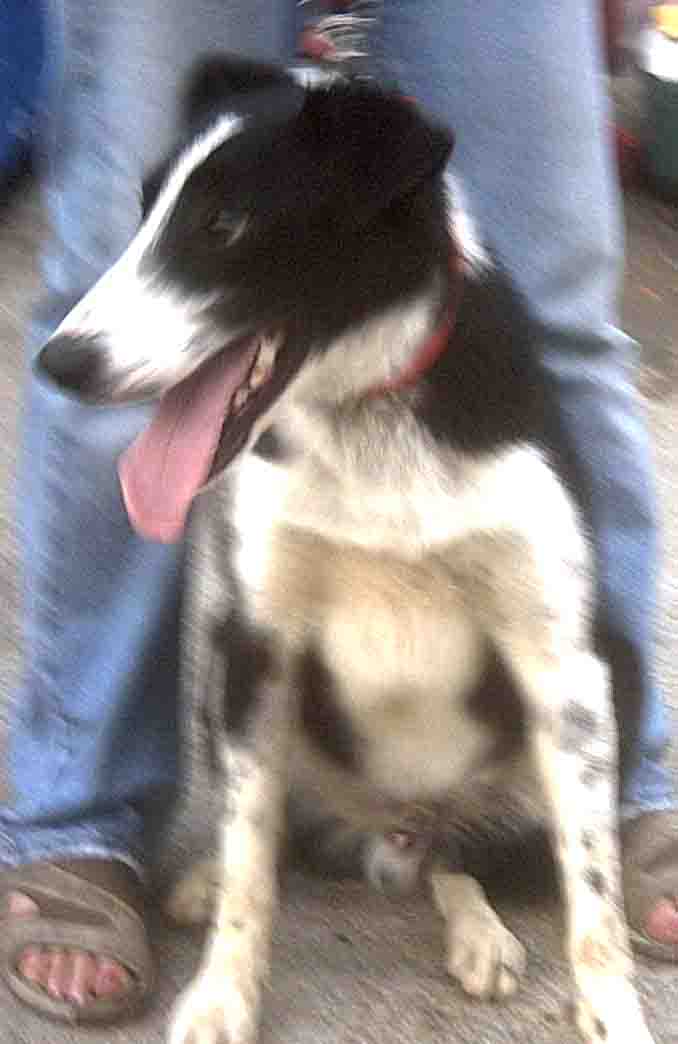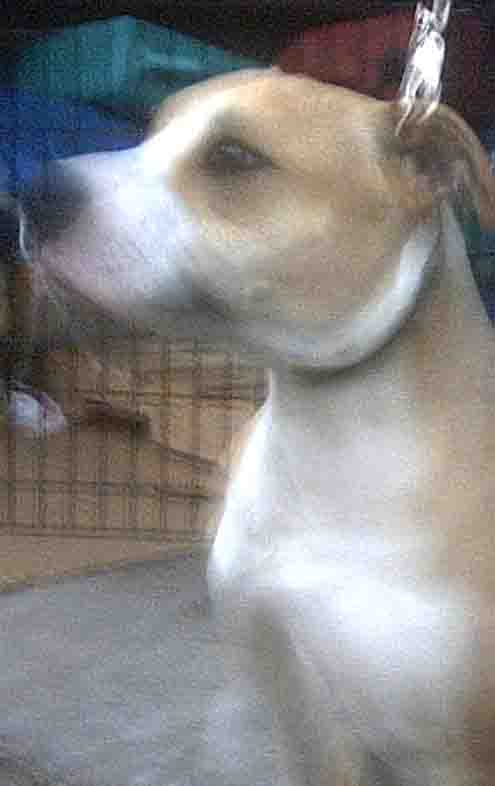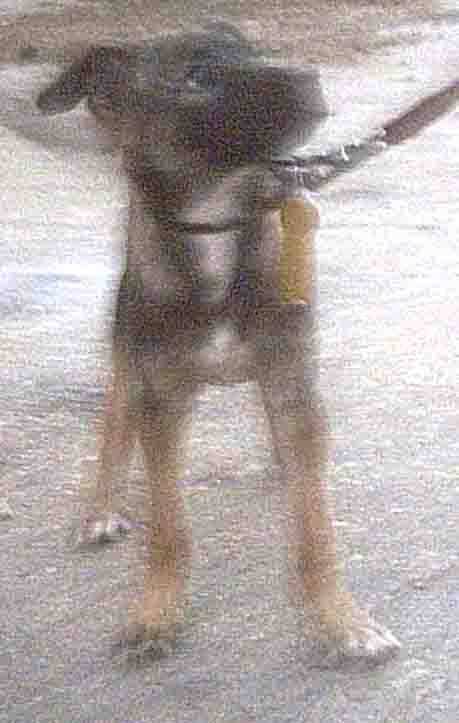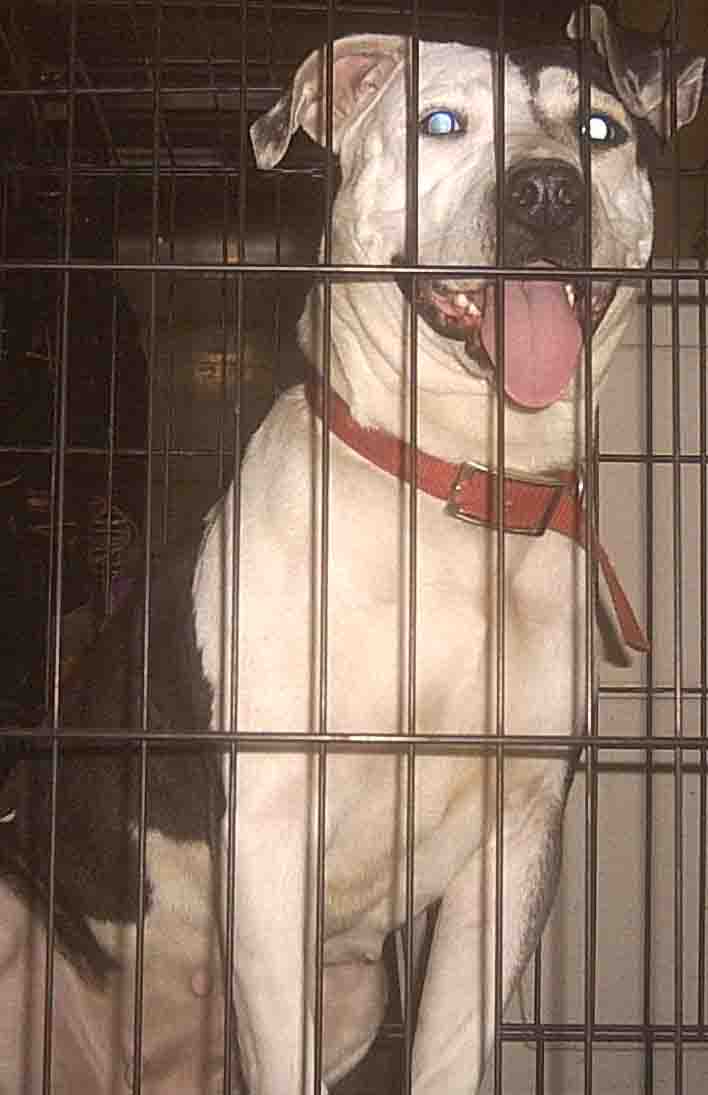 FACES OF THE SAVED
New Orleans to NY, VA, FL, NC,
October 15, 2005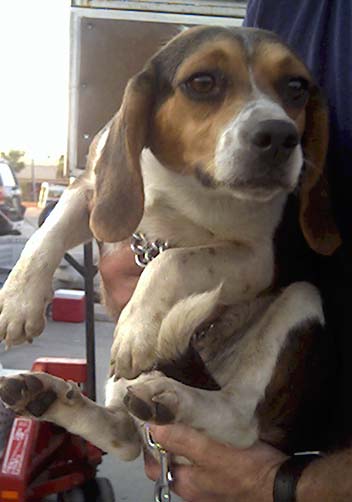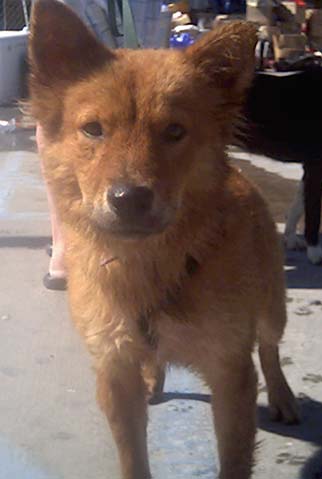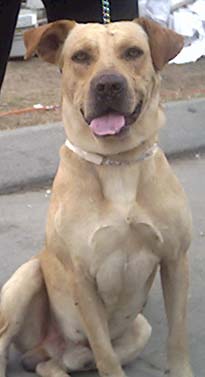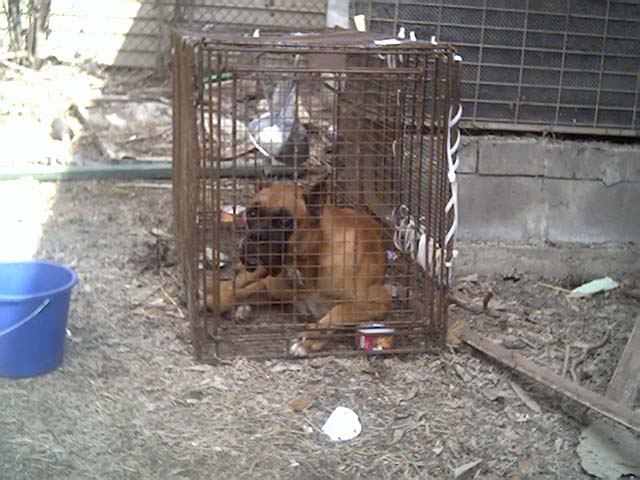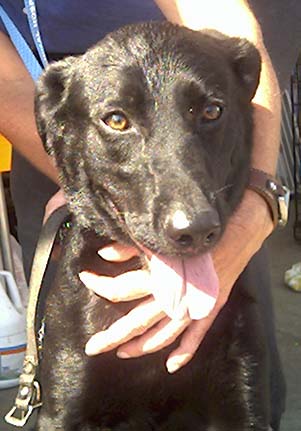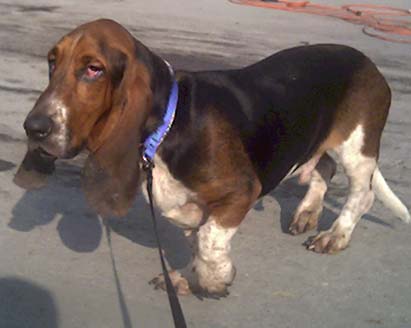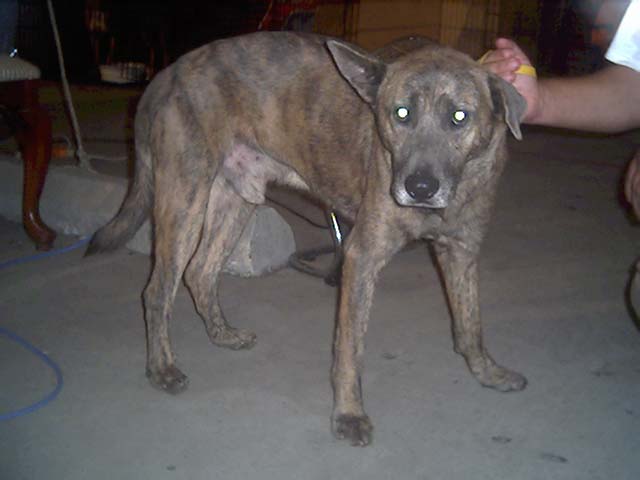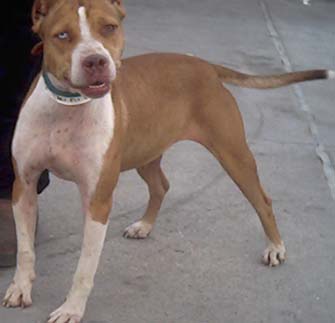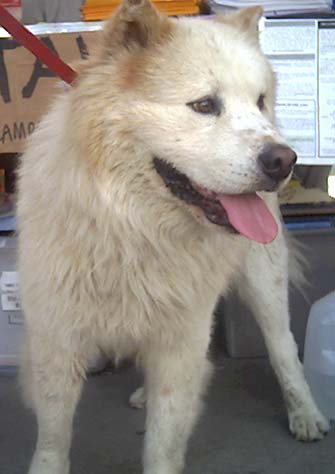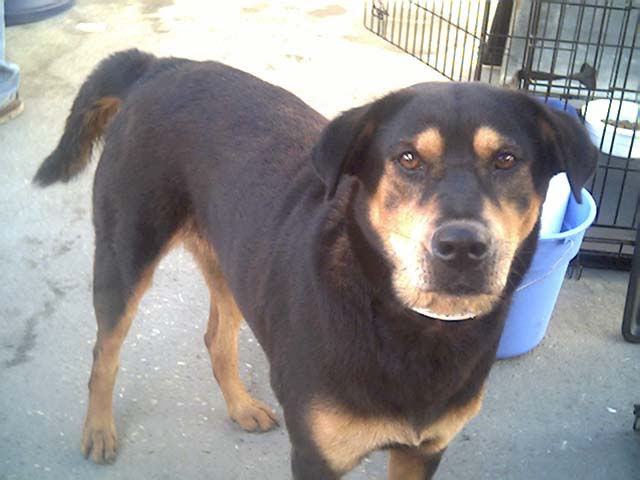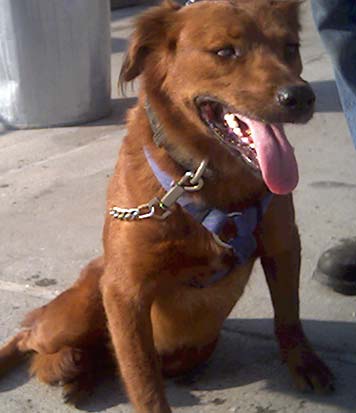 FACES OF THE SAVED
New Orleans to New York
September 20, 2005
Our first rescue we named "KATRINA" now with her new family
She was featured in major articles in the

NY Daily

News and NY Newsday and WBRZ TV in Baton Rouge.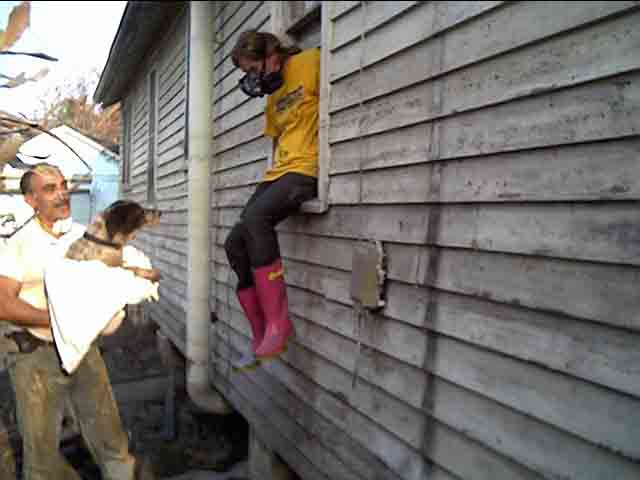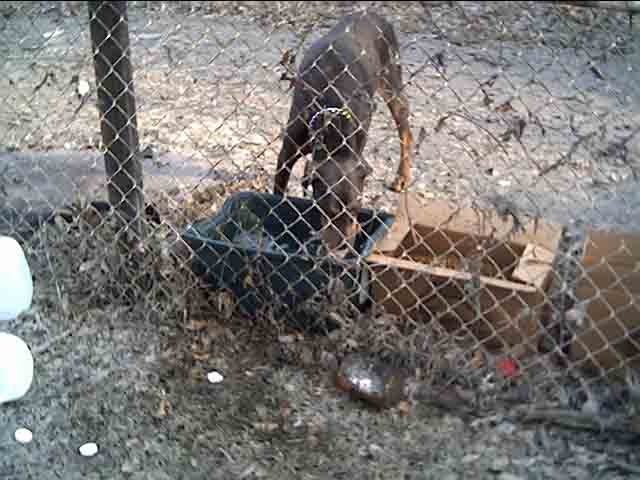 House by house rescue

First drink after 3 weeks
-- Read first hand what it was like on the ground in New Orleans during Katrina--
-Know what the daily media did not report-
These events occurred between Sept 12 - 23, 2005

"Katrina" was the very first of over 200 dogs and puppies we have brought to NYC from Louisiana due to Hurricane Katrina. We arrived in New Orleans on Sept 11, 2005, 11 days after the hurricane hit. She had been with no food or water in over 100 degree heat and 100 percent humidity continuously for that entire time. She now lives in Brooklyn with a wonderful family, whose 5 year old is hugging her in their 2006 family Christmas card . To read the details of our disaster experience and watch ABC and other news video of us rescuing "Katrina" and other animals CLICK HERE.
WATCH A REPORT ON WHAT THE MAJOR DAILY TELEVISION NEWS
DID NOT REPORT ABOUT NEW ORLEANS ANIMALS
Click on Newsman to Watch News Report.

SOME OF OUR GROUP, OUR CAMP, AND COLLEAGUES WE MET
SAVING OUR ANIMAL FRIENDS' LIVES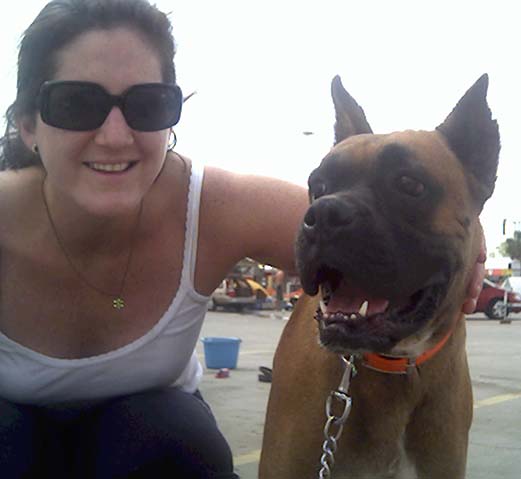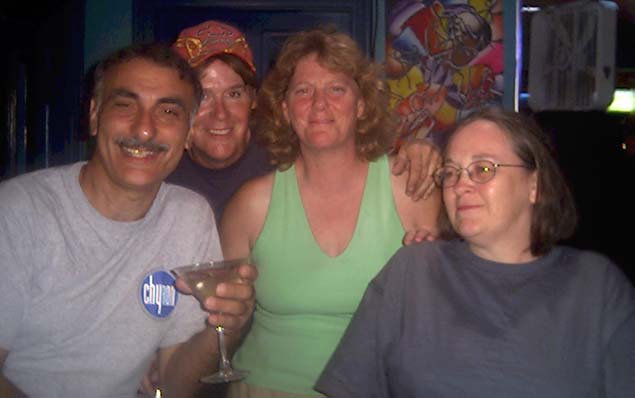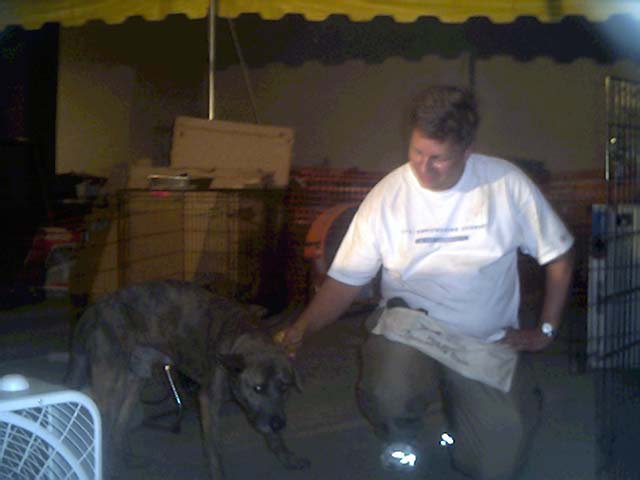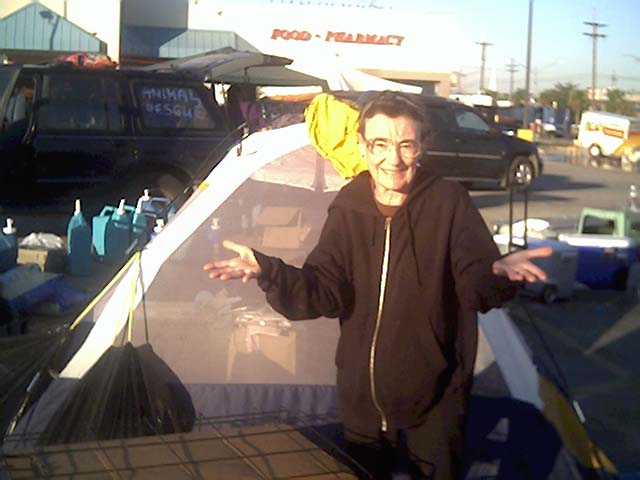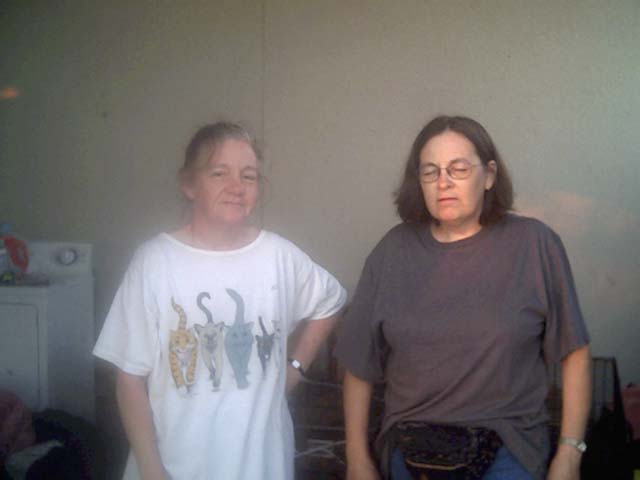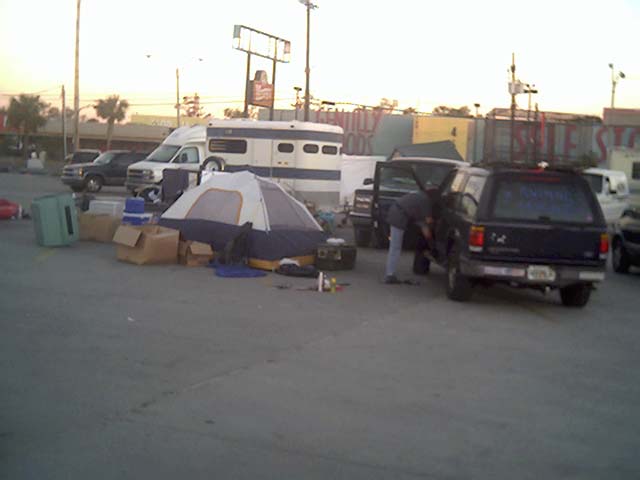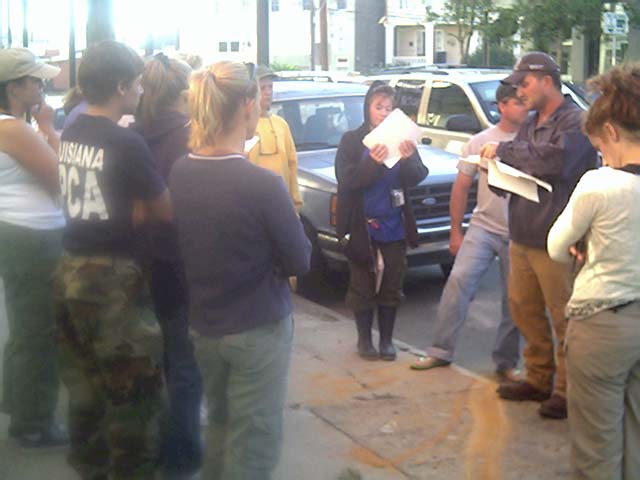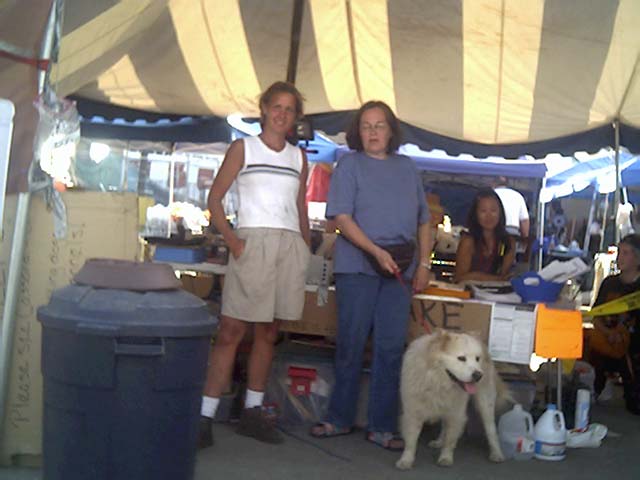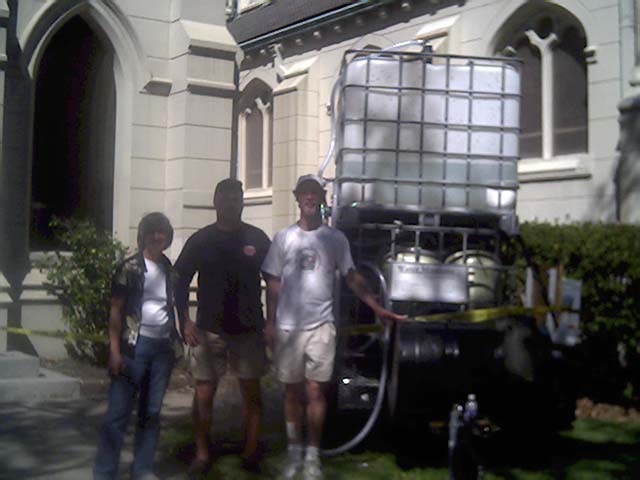 NEW VIDEO RELEASE
OUR NEWEST VIDEO FROM NEW ORLEANS
"HOW TO USE A DOG CATCH POLE HUMANELY"
Click Below to Watch Instruction Video

MORE VIDEO FROM NEW ORLEANS
"HOW TO USE A DOG TRAP HUMANELY"
Click on Trapped Dog to Watch Instruction Video