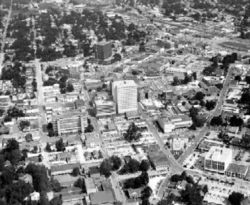 Lafayette was one of the dozen Louisiana parishes whose cause we championed after Hurricne Katrina. We made a special trip to those parishes (counties) in April of 2006 as they had been bypassed by the large grant giving organizations, even though their animal control services had been severely impacted by people from the region unable to keep their pets for lack of affordable housing. As we did for the other parishes we showed Lafayette officials which organizations to apply to and how. We brought the application forms with us and tried to personally visit each parish animal control director and advise them what arguments to make in making their case, what statistics to quote, etc. As a result 8 parish animal control agencies and animal groups received almost $400,000 in funding. Lafeyette received a very generous grant from the Humane Society of the United States and the American Society for the Prevention of Cruelty to Animals (ASPCA). The grant was in the form of a brand new animal control truck, worth approximately $40,000.
We also offered to bring some animals to the north for adoption in order to relieve the burden upon Lafayette Animal Control. But when we scheduled a transport of 19 puppies on July 17, 2006 one puppy tested positive for Parvovirus, an extremely contagious, almost always fatal disease. We were told that Lafayette Animal Control puts puppies from different litters in the same cage, thus assuring that previously healthy puppies are either exposed or transmitted the disease, rendering all of them to euthanasia instead of a full life with a family in other regions of the country. Lafayette is the ONLY parish, to CAN's knowledge, which implements such a medically inappropriate policy..
When asked why such inappropriate medial protocol is promulgated at Lafayette's Animal Control agency, Acting Police Chief Craft's office, under whose jurisdiction the Roicy animal control shelter operates, responded that the Carbon Monoxide chamber was too difficult to operate on a daily basis as it is odorless and has leakage issues. Consequently, we were told, sick puppies are unable to be euthanized on a timely basis, thus infecting other healthy puppies when intermingled in the same cage. To solve this problem for Lafayette Parish Animal Control CAN immediately obtained a second major grant on behalf of the parish in order to enable it to be euthanize sick animals daily, thus preventing the transmission of diseases to healthy animals, as well as prevent exposure of carbon monoxide to its staff. In response to this generous offer of thousands of dollars for the parish, Acting Chief Craft's only response was an email sent by him personally complaining to CAN for raising this issue. You can read the communications between us and the parish officials and Police Chief Craft by clicking on the links at the left. Police Chief Craft has not allowed us to make his inappropriate email public. Even though we have the legal right to release it we shall respect his wishes and not do so. Unlike Acting Police Chief Craft and Lafayette Parish President Joey Durel, we do what is appropriate, even for those who are not deserving of such courtesies.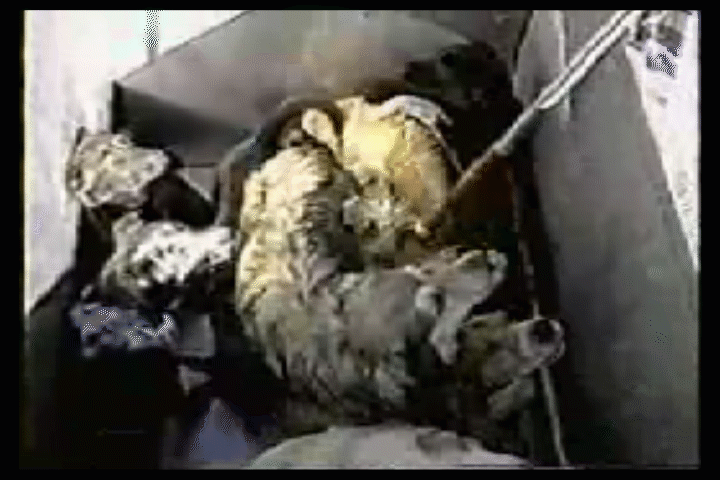 Corroborating the questionable behavior of Acting Police Chief Craft and his staff, the President of one major manufacturer of sodium pentabarbitol, a federally controlled substance under the jurisdiction of the DEA ("Drug Enforcement Administartion") told CAN "I have met with those *&%$# and have tried to get them to euthanize animals the safe, proper and cheap way. I would not want my product in their hands as they may jeopardize my DEA license to sell the drug as they would probably not be competent enough to store it safely and securely." As a result of this aberrant behavior on the part of Acting Police Chief Craft and Parish President Joey Durel, CAN has begun a formal legal investigation into the practices of Lafayette Parish, its compliance with Louisiana and federal statutes, compliance with State and federal municipal government procurement policies and practices, budget revision policies and practices, grant revenue practices, in addition to other matters of interest to the public and appropriate state and federal authorities.
CLICK ON THE PICTURE OF THE PUPPIES IN THE GASSING BOX TO WATCH VIDEO OF THE GASSING PROCESS.
THIS VIDEO IS NOT FROM LAFAYETTE, BUT RATHER FROM YADKIN COUNTY, NORTH CAROLINA. BUT THE PRACTICES SEEN IN THIS VIDEO ARE SIMILAR TO THAT OF LAFAYETTE, INCLUDING PUTTING ANIMALS TOGETHER IN THE GASSING BOX, CONTRARY TO THE RECOMMENDED PROCEDURES OF THE AMERICAN VETERINARY MEDICAL ASSOCIATION.
THE AVMA STATES THAT IN ORDER FOR GASSING TO BE HUMANE ANIMALS MUST BE GASSED EITHER INDIVIDUALLY OR IN SEPARATE COMPARTMENTS. LAFAYETTE'S ROICY ANIMAL SHELTER DOES NOT SEPARATE THE ANIMALS.
THIS AND THE INCOMPETENCE OF THE SHELTER DIRECTOR VRGINIA LEE AND "ACTING" POLICE CHIEF JIM CREAFT ARE JUST TWO OF THE REASONS WHY LAFAYETTE, LOUISIANA IS THE HOME OF THE